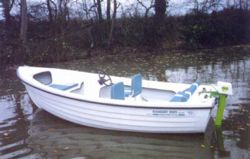 Electric Ranger 13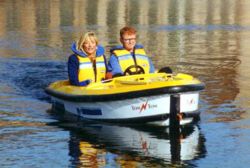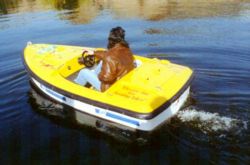 Tom Tom
Click on the pictures to enlarge
Fun Boats & Hire Boats
Electric power is particularly suitable for fun boats or self-drive hire boats. A fleet of electric funboats has been in operation at Legoland, Windsor for the past six years. Their motors are silent, safe, make no smoke or pollution, and are reliable and simple to maintain. Many have been in use for up to ten years, with minimum repairs. Correctly charged and maintained, the batteries should also give at least 8 years life.
Local authorities are more likely to give permission for powered hire-boats on a stretch of water if they are electric than if they are petrol powered.
TELCO can supply electric outboards, inboards, or bolt-on saildrives as appropriate.