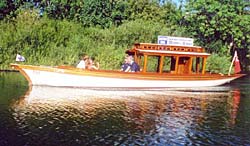 Classic launches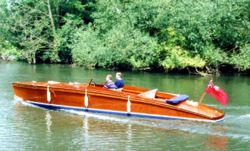 Slipper launches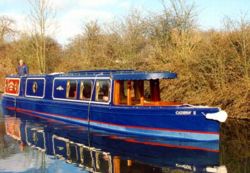 Narrowboats
Click on the pictures to enlarge
Delta Drive
The Thames Electric Launch Company Delta Drive is suitable for larger launches, narrowboats and cruisers, up to 50ft. Depending on the motor chosen, the power output goes from 3kW to 16kW, with higher power units available on application.
Combined with heavy-duty traction batteries and chargers, this is the ideal package for regular, reliable use, for private or commercial craft. Range is dependant on the number of batteries installed, and the size of the chargers.
The motors can either be direct drive, or belt drive, giving maximum flexibility in their positioning, and freeing off extra space in the boat.
We can quote for individual applications on receipt of details of the boat and its intended use.